Happy 2013 everybody!
To celebrate the new year, several items in the webshop are now lowered in price! All shirts are now available for 15,- and the 'Mindstate' and 'Mystery Repeats' albums are now for sale for just 12,50. Worldwide shipping! Check all items right here!
Perq.

P.S. To stay up to date of Pete's latest endeavors, visit www.petephilly.com, to stay up to date of what I'm currently doing, please visit www.perquisite.nl.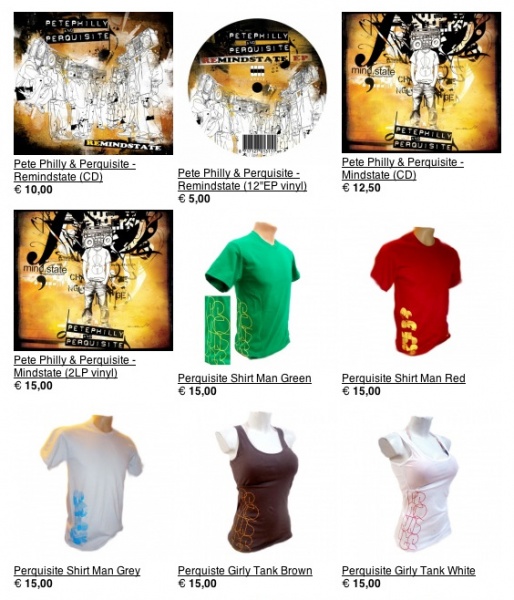 Posted by Perq on January 4th 2013 | link