We just heard that the last show of our Final Celebration tour in Amsterdam (Rabozaal) is sold out! There are still tickets left for upcoming Friday (Haarlem) and Sunday (Groningen) so hurry up! ;-)

Also check out these reviews of the Final Celebration Tour:
Premiere Den Haag @ 3voor12
Premiere Den Haag @ Cultuur Bewust
Performance @ Uitmarkt, Amsterdam.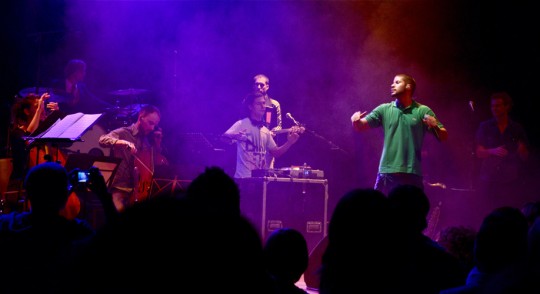 Posted by Perq on September 21st 2009 | link